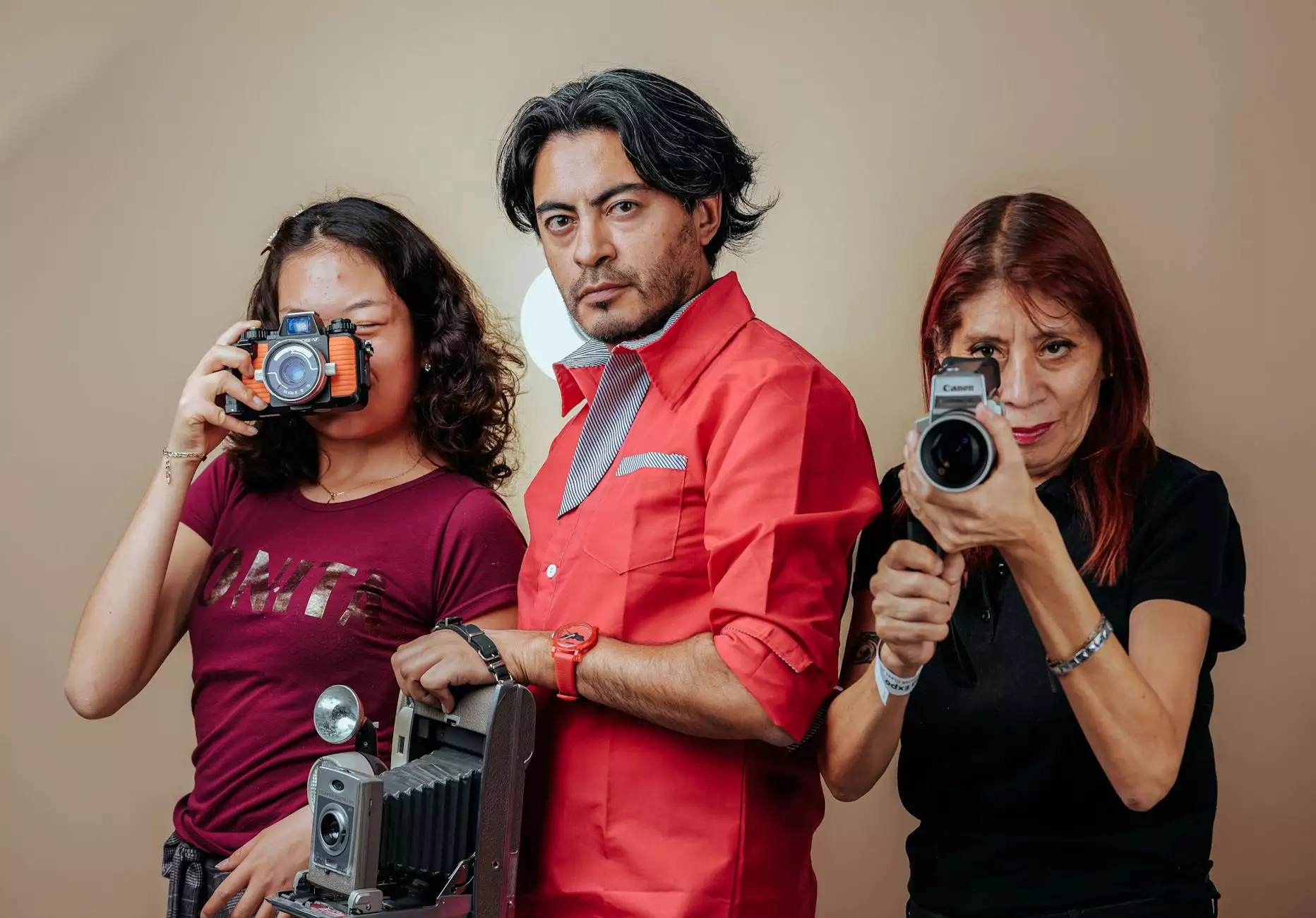 Capturing Beautiful Moments with Jb Photography
Welcome to Jb Photography, your premier choice for family photography in Des Moines. We specialize in capturing beautiful and memorable moments that you and your loved ones can cherish for a lifetime. With our high-end photography services, we aim to provide you with stunning images that truly reflect the love and joy shared within your family.
Why Choose Jb Photography?
At Jb Photography, we understand the importance of family and the special bond that exists between its members. The moments you spend together are unique and deserve to be captured with care and precision. Here are a few reasons why you should choose us for your family photography needs:
Professional Expertise: Our team of experienced photographers has a keen eye for capturing candid and heartwarming moments that showcase the love and connection within your family.
State-of-the-Art Equipment: We utilize top-of-the-line photography equipment to ensure that your images are of the highest quality, with vibrant colors, sharp details, and perfect lighting.
Customized Sessions: Every family is unique, and we believe that your photography session should reflect that. We work closely with you to understand your vision, preferences, and desired outcomes, tailoring our approach to suit your needs.
Attention to Detail: From finding the perfect location to suggesting outfits and poses, we take care of every little detail to ensure that your family's personality shines through in every photograph.
Unforgettable Experience: We strive to create a relaxed and enjoyable atmosphere during our sessions, making sure that the entire family feels comfortable, resulting in genuine and heartfelt moments captured on camera.
Our Family Photography Services
At Jb Photography, we offer a range of family photography services to meet your specific needs. Whether you're looking for a traditional portrait session or a more candid lifestyle shoot, our team is skilled in various styles of photography. Some of our popular services include:
Family Portraits: We create timeless and elegant portraits that serve as a beautiful reminder of your family's bond and love for one another.
Maternity and Newborn Photography: Document the precious journey of pregnancy and the early stages of your child's life with our professional maternity and newborn photography sessions.
Generation Sessions: Celebrate the generations within your family with multi-generational photographs that capture the essence of your family's interconnectedness.
Outdoor Family Adventures: If you love the outdoors, let us capture your family's adventurous spirit against the stunning backdrop of nature.
What to Expect During Your Session
When you choose Jb Photography for your family photography needs, you can expect a seamless and enjoyable experience from start to finish. Here's a brief overview of what you can expect during your session:
Initial Consultation: We begin with an initial consultation to discuss your vision, preferred locations, and any specific shots or themes you have in mind.
Planning and Preparation: We assist you with outfit choices, provide guidance on location selection, and ensure that everything is in place for a successful session.
The Photography Session: On the day of the session, we create a relaxed environment where you and your family can simply be yourselves while we capture beautiful moments.
Post-Processing and Editing: Once the session is complete, we carefully curate and edit your images to enhance their overall appeal while maintaining their authenticity.
Delivery of Final Product: Finally, we deliver your carefully edited photographs, which can be cherished and shared with pride.
Contact Jb Photography Today
If you're ready to document your family's precious moments with Jb Photography, we would love to hear from you. Contact us today to schedule a consultation and discuss your family photography needs. Let us capture your family's unique story in beautiful images that will be treasured for generations to come.
Jb Photography - Capturing Beautiful Moments for Des Moines Families.