Why you should hire a Wedding Videographer - Jb Photography
Dec 1, 2021
About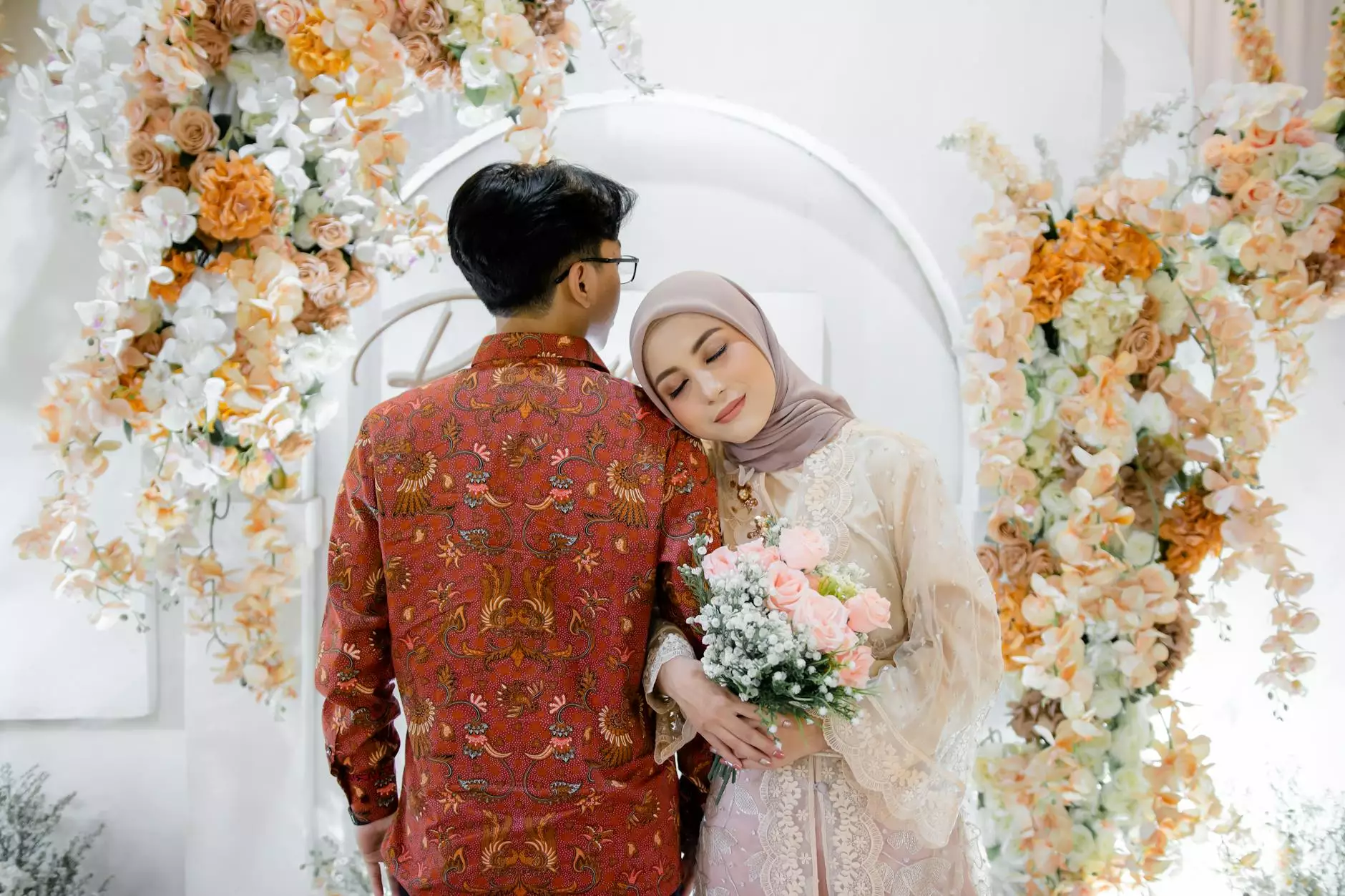 The Power of Wedding Videography
Weddings are a once-in-a-lifetime occasion, filled with precious moments and emotions that deserve to be captured and cherished forever. While photographs are an essential part of any wedding day, a wedding videographer can take your memories to the next level by preserving the sights, sounds, and movements of your special day in a truly immersive way.
Capturing the Essence of Your Iowa Wedding
For couples in Iowa, a wedding videographer can bring a unique perspective to your celebration. Iowa's beautiful landscapes, charming venues, and warm hospitality create the perfect backdrop for a truly memorable wedding. With Jb Photography as your wedding videographer, you can trust that every significant moment will be recorded with artistic flair and meticulous attention to detail.
Reliving Every Heartfelt Moment
One of the greatest advantages of hiring a wedding videographer is the ability to relive your wedding day again and again. Our experienced videographers will capture not only the key events – exchanging vows, first dance, and cake cutting – but also the intimate and candid moments shared between you, your partner, and loved ones.
Imagine being able to rewatch your first dance, hearing the sound of your loved ones' laughter during speeches, and seeing the joy and emotions on your faces when you say "I do." These are the memories that photos alone cannot fully capture.
The Cinematic Experience
With Jb Photography, your wedding video will be more than just a recording of your special day, it will be a cinematic experience that tells your unique love story. Our team of skilled videographers knows how to weave together the footage they capture to create a narrative that evokes the same emotions you felt on your wedding day.
Using state-of-the-art equipment, professional editing techniques, and a keen eye for storytelling, we go above and beyond to ensure that your wedding video is a work of art. From the breathtaking aerial shots of your venue to the emotional close-ups of your vows, every scene is thoughtfully curated to enhance the beauty and significance of your love story.
Making Memories Last a Lifetime
Years from now, when you and your partner want to relive the magic of your wedding day, your wedding video will be there to transport you back in time. It will remind you of the heartfelt promises you made, the love you shared, and the incredible bonds you celebrated.
Wedding videography is an investment in memories that will only become more valuable with time. The ability to share your wedding video with future generations, to see the faces of loved ones who may no longer be with you, and to pass down the story of your love is an incredible gift that photographs alone cannot provide.
Trust Jb Photography for Your Iowa Wedding Videography Needs
Jb Photography understands the importance of capturing every precious moment of your wedding day. With our expertise in wedding videography, we are dedicated to delivering a visually stunning and emotionally captivating film that you will treasure for a lifetime.
Don't let the memories of your Iowa wedding fade away. Contact Jb Photography today to discuss your wedding videography needs and ensure that your special day is forever etched in your hearts through the power of video.
Key Benefits of Hiring Jb Photography for Your Iowa Wedding Videography:
Capture the magic of your Iowa wedding with professional videography services
Preserve sights, sounds, and movements for an immersive experience
Relive every heartfelt moment and emotion through your wedding video
Create a cinematic experience that tells your unique love story
Make memories that last a lifetime and pass down the story of your love
Expertise in wedding videography with a focus on artistic flair and attention to detail
Visually stunning and emotionally captivating films to treasure forever
Ensure your special day is forever etched in your hearts through the power of video