About - Jb Photography
Dec 10, 2021
About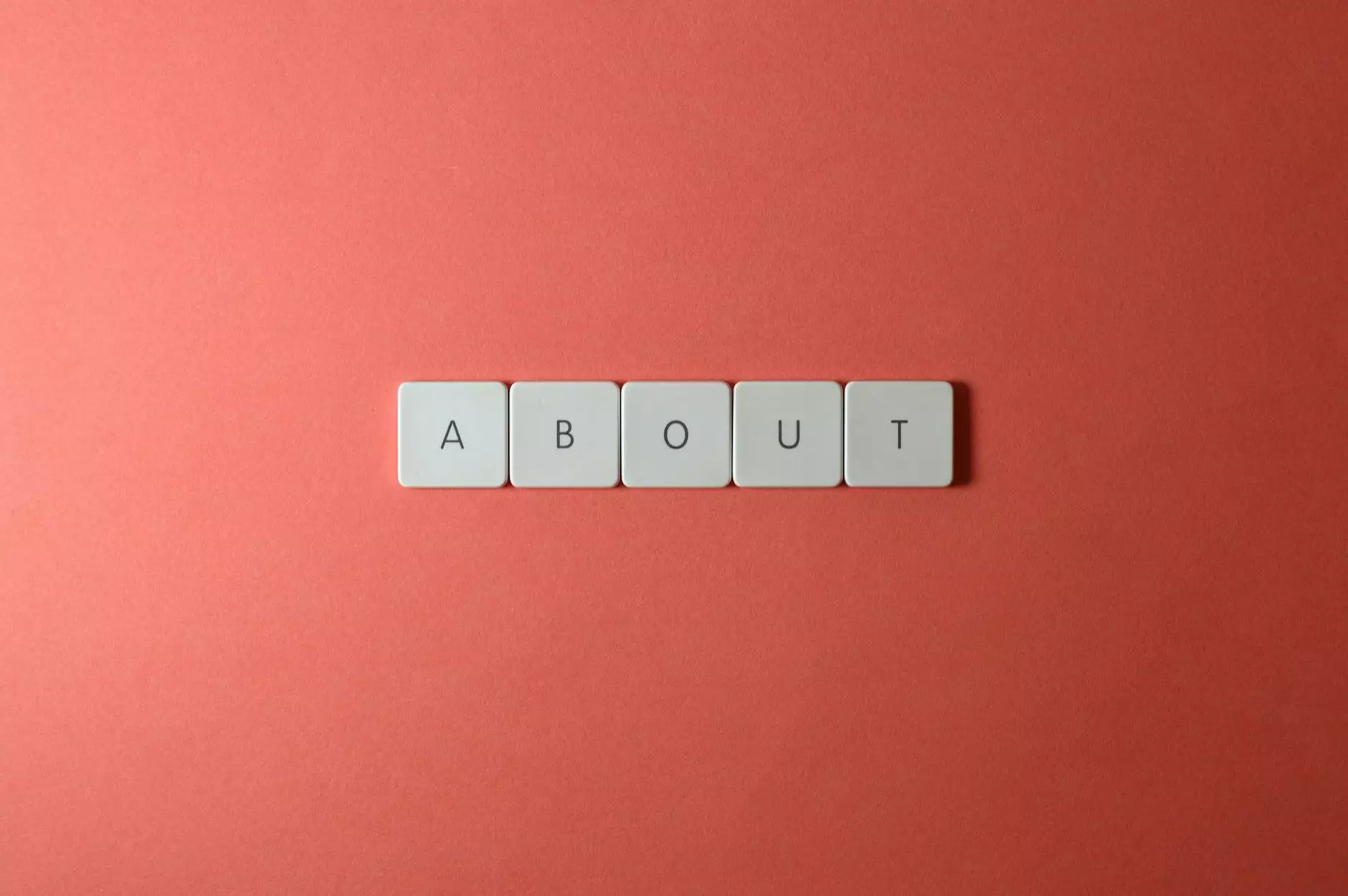 Passion for Visual Arts and Design
Welcome to the About page of Jb Photography, an Arts & Entertainment - Visual Arts and Design website. At Jb Photography, we are passionate about capturing the beauty and essence of the world through our high-end photography services. With a focus on visual arts and design, we aim to bring our clients' visions to life and create stunning visual narratives.
Our Expertise
With years of experience in the industry, our team at Jb Photography has honed our skills and developed a keen eye for detail. We specialize in various genres of photography, including portrait, landscape, still life, and event photography. Our expertise allows us to provide our clients with exceptional and diverse imagery, tailored to their specific needs.
The Creative Process
Creating impactful and captivating visuals requires a well-defined creative process. At Jb Photography, we follow a thorough and meticulous approach to ensure that every photo we capture exceeds expectations.
1. Understanding the Vision
We begin by collaborating closely with our clients to understand their vision and objectives. Whether it's capturing a special event or showcasing a product, we take the time to comprehend the desired outcome and the story our clients want to convey.
2. Planning and Preparation
Once we have a clear understanding of the project, we proceed with careful planning and preparation. This includes selecting the appropriate equipment, scouting locations, and determining the best lighting and composition techniques to bring the vision to life.
3. Execution with Precision
During the photoshoot, our skilled photographers execute the plan with precision. They leverage their technical expertise and creative flair to capture each moment, ensuring that each frame tells a compelling story.
4. Post-Processing and Enhancements
After the photoshoot, our team meticulously edits and enhances the images to ensure the highest quality final product. We utilize industry-leading software and techniques to bring out the best in every photo while maintaining its authenticity and integrity.
5. Client Collaboration and Feedback
At Jb Photography, we prioritize our clients' satisfaction. We encourage open and transparent communication throughout the process, welcoming their input and feedback. This collaborative approach ensures that the final result aligns perfectly with our clients' expectations.
Why Choose Jb Photography
When it comes to high-end photography, Jb Photography stands out from the crowd. Here's why you should choose us:
Expertise: Our team comprises skilled and experienced photographers who possess a deep understanding of visual arts and design.
Customization: We tailor our photography services to meet the unique requirements and preferences of each client.
Attention to Detail: We believe that it's the little details that make a big difference. We pay meticulous attention to every aspect of the creative process, ensuring exceptional results.
Commitment to Quality: Our dedication to delivering high-quality imagery is unwavering. We strive for excellence in every project we undertake.
Client Satisfaction: We prioritize our clients' satisfaction and go above and beyond to exceed their expectations.
Contact Us
If you're looking for top-notch photography services in the field of visual arts and design, contact Jb Photography today. We would love to discuss your project and bring your vision to life through our creative lens. Let us capture your precious moments and transform them into timeless works of art.
Note: Remember that quality content is just one factor influencing search rankings. To optimize your website's performance, consider implementing other SEO strategies, such as proper keyword research, on-page optimization, link building, and technical optimization.